Installation – 2017
Old wood, barricade tape
4.5 x 0.65 M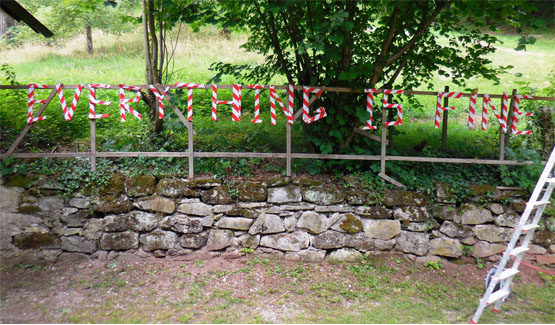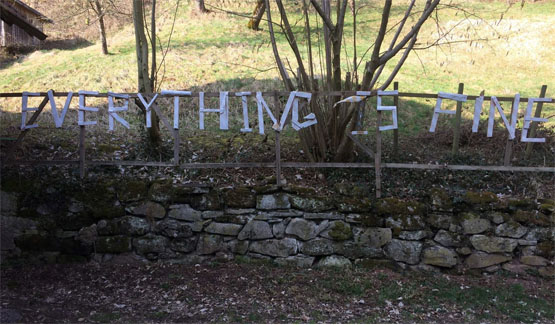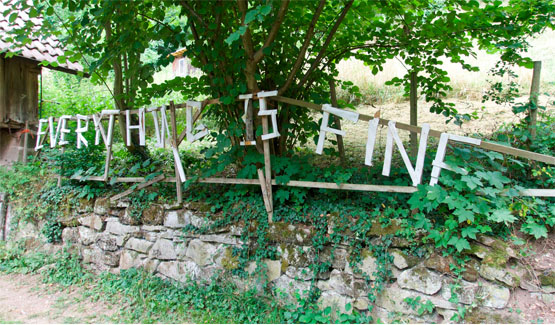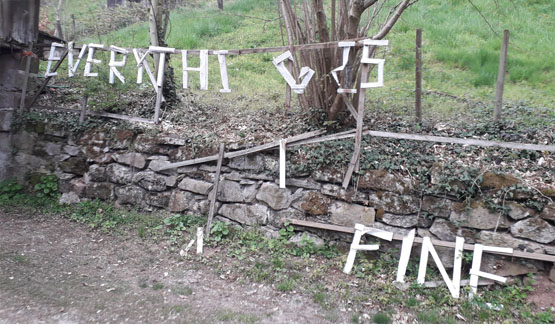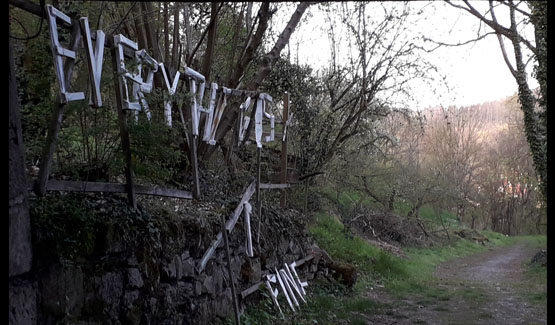 A frenzied world seem to demand stillness and assurances. Everything must remain as it is (or was) or the mind must be numbed not to acknowledge.
Discarded, waste wood found on location was used to create alphabets. Each letter is then wrapped in Barricade tape and mounted alongside a public path that passes through Wolkenhof in Murrhardt. The work remains exposed to weather as a permanent installation, till it withers away.
'Wolkenhof in Murrhardt' was the abode and studio of the German artist, Heinrich von Zügel (1850-1941), famous for painting farm life and animals. The place and it's surroundings have witnessed the passage of time and many changes that came around. Old photos and Heinrich von Zügel's paintings reveal the changes, as does the increasing forest cover in the area.  
Installed at:
– Heinrich von Zügel Haus – Wolkenhof in Murrhardt, Germany. July 16, 2017.(This installation is part of the solo exhibition 'Orphaned Time l Verwaiste Zeit', curated by Copa & Sordes (Birgit Krueger & Eric Schmutz)